Our
mission
The Centre de plein-air Notre-Dame-de-Fatima contributes to the development of the community and to the well-being of the people it accommodates.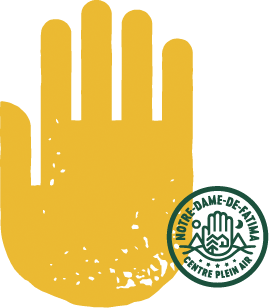 The Centre is a leader in the organization of leisure and social tourism. It manages camps, respites and group lodging for children, adults and people with disabilities.
The Centre aims it programs for people with disabilities, aged 4 and up, who have a hearing impairment, language deficiency, intellectual disability or a multi-disability.