Food drives: Media & Notre-Dame-de-L'Île-Perrot
Thursday December 5th, the Media Food Drive took place.
At the corner of 5th Avenue and Boulevard de l'île in Pincourt, Ficello, Oreo, Mystic and Daisy participated in the Food Drive for Moisson Sud-Ouest – La Banque Alimentaire du Suroît!
Thank you all for your generous donations.
About the Media Food Drive
The Media food drive exists, in its actual form, since 2001 and has collected over $40 million and thousands of kilograms of food. Every year, before the Holidays, this solidarity operation gathers media from all across the province of Quebec with solicitation taking place over a month and culminating with a day of street collection. This way, millions of media professionals and volunteers unite to collect non-perishable food and money donations. The media food drive helps the less fortunate together with a dozen of local charities. lagrandeguignoleedesmedias.com
Saturday December 7th took place the annual Food Drive from the City Notre-Dame-de-l'Île-Perrot.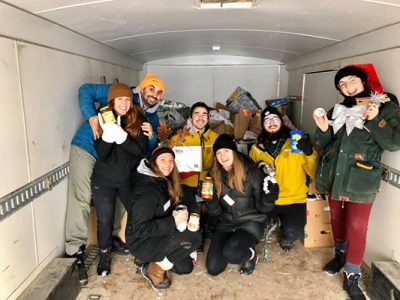 Once again this year, Fatima Centre organized the Food Drive for the City Notre-Dame-de-l'Île-Perrot! Many staff members also participated in the collection!
We are always more than happy to give back to the community!
We would like to thank the volunteers and donors for this edition of the Food Drive!
#cndf
#Àlétatnaturel
With Fanny Létourneau, Laurence Godin, Guillaume Roberge, Philippe Le Bourdais, Sandrine Laviolette, Coordo Ficello Programmes Cndf and Philippe Dupré-Deslandes, at Carrefour Notre Dame..
Moisson Sud-Ouest 2019 Song Challenge.
The Notre-Dame-de-Fatima Centre team sings a special Holiday song! Better late than never!
Here is our materpiece for the Moisson Sud-Ouest – La Banque Alimentaire du Suroît Song Challenge.
We made our donation. Happy holidays to everyone!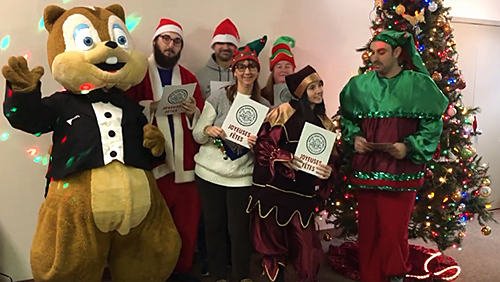 Make a donation to MOISSON SUD-OUEST